Music Mood Board: New Blues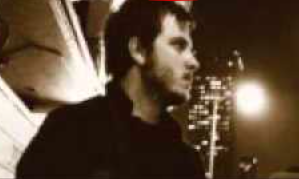 I've been djing for over 25 years.  I've explored, and continue to explore every conceivable type of music.  I love learning about, and turning people on to things I have found: new artists, old artists, oddities, etc...  I love that feeling of really identifying with an artist or song, and love sharing it.  For some reason though, I suffer from this mistaken assumption that, in this age of itunes, everyone knows about the good music that's out there.  I forget that not everyone has the time to explore new music, and it's coming and going so fast these days that it's hard to keep up.  I also know that people get super snobby about being hip to stuff already, so if I offend your sensibilities, my apologies.  My intentions are completely pure!
NEW BLUES
I live in LA, and spend a lot of time in my car.  I listen to a LOT of blues in the car.  It seems to keep my road rage at a manageable level.  I thought I would start with a playlist of 10 new-ish bluesy tracks to keep your head straight in traffic, or on the train, or wherever you are.
Below is the first in a weekly installment we are calling the "Music Mood Board".  I want to turn you on, so tune in.
Just press the "Play" button & enjoy!
Tracklist:
Dustin Kensrue- "Blood & Wine
Benjamin Booker- "Chippewa"
Alabama Shakes- "Don't Wanna Fight"
Fink- Hard Believer
Liam Bailey- On My Mind
Asaf Avidan- "Bang Bang"
Robert Earl Keen & Lyle Lovett- "T for Texas"
Gary Clark Jr.- "Don't Owe You a Thang"
Mark Lanergan  Band-" Bleeding Bloody Water"
Straight Arrows- "Petrified"