A 2 Song Soundtrack For Your Weekend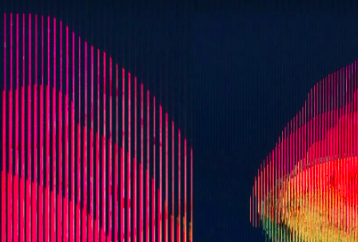 It's definitely not often that two new songs vie for the obsessive place in my head where great songs live.  But for the past week, I have not been able to get these two out of there.  In honor of this anomaly, I have dedicated this week's playlist to these two alone:
I consider TAME IMPALA to be one of, if not THE most important, unique, and progressive bands today.  In advance of their forthcoming 3rd album, the Australian quartet has released an extraordinary, hypnotic single in "LET IT HAPPEN".  Weighing in at 7:49, the band is clearly flexing their creative muscle and expressing their ability to do things their way, which only the very best bands can actually do.  The song is hard to classify, as it is uptempo, with an almost dance track feeling, but also has a moody rock vibe.  Singer Kevin Parker's vocals (as always) are innovative and his lyrics compelling, and the entire band seems to be progressing, elevating an already intelligent and masterfully articulated aesthetic.  I can't wait to hear the entire record.
TV ON THE RADIO's "Happy Idiot" has been out for a few months now, but I have just gotten around to putting it into my rotation.  As they are one of my favorites of the past decade, and another band that has transcended the limitations of originality in modern music, consistently putting forth both innovative & intelligent music,  I must champion this song (and their 5th studio album SEEDS) despite being late on the drop.
Hope you enjoy them as much as I do.